According to Japan National Tourism Organization (JNTO), the estimated number of international travelers to Japan in December 2019 was about 2.5 million, decreasing 4.0% from 2018.
The total number of 2019 was about 32 million and recorded the highest figure in history. (Refer to the Tourism Statistics, JTB Tourism Research & Consulting Co.)
Since Japan's successful bid to host the 2020 Summer Olympics, the number of international travelers to Japan will increase even more.
Besides that, however, Japan was fast becoming a highly popular travel destination. It is not a surprise to anyone who has been here. You can find the gorgeous balance between tradition and modernity and incredible ethnic food in Japan, and more. The list of great reasons why you should visit Japan will be endless.
To whom wanting to experience the joys and wonders – come visit Japan! Here are the top five reasons why you should travel to Japan.
1. Beautiful Nature and Land Scapes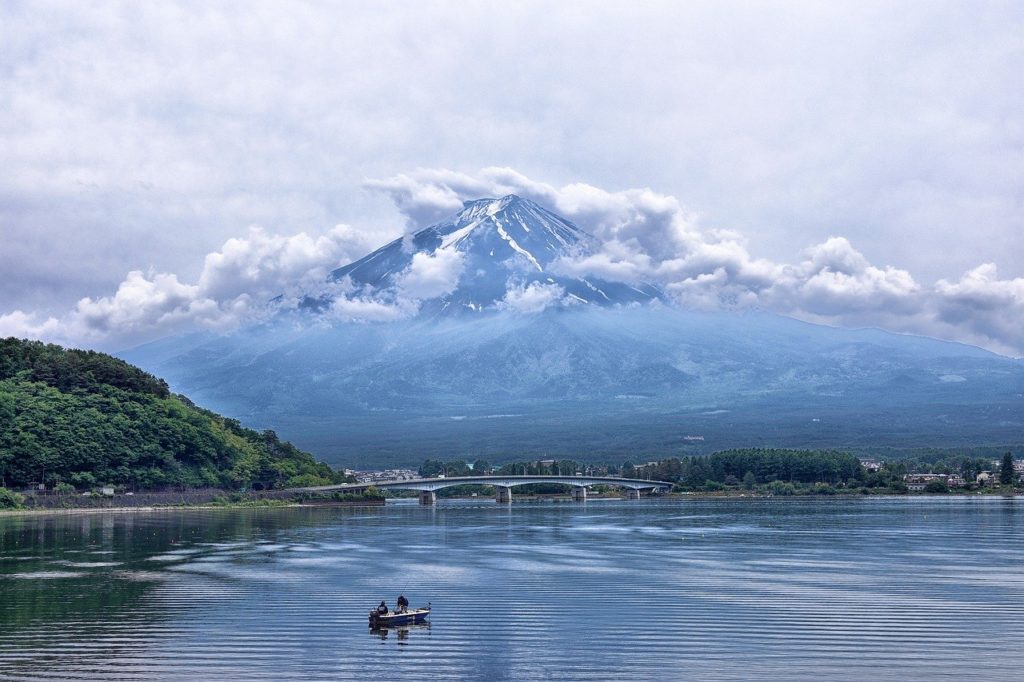 Japan has many beautiful landscapes that remain exactly as they were in ancient times.
Japan is an island country that is 70% mountainous. You can observe wide variety of natural environments.
The picture shown above is Mount Fuji, which is the highest mountain in Japan and also known as an active volcano.
Japan has four beautiful seasons: spring, summer, autumn and winter. Seasonal attractions depend on these seasons are notable. It amazes you with its mind-boggling attractions and activities throughout the year.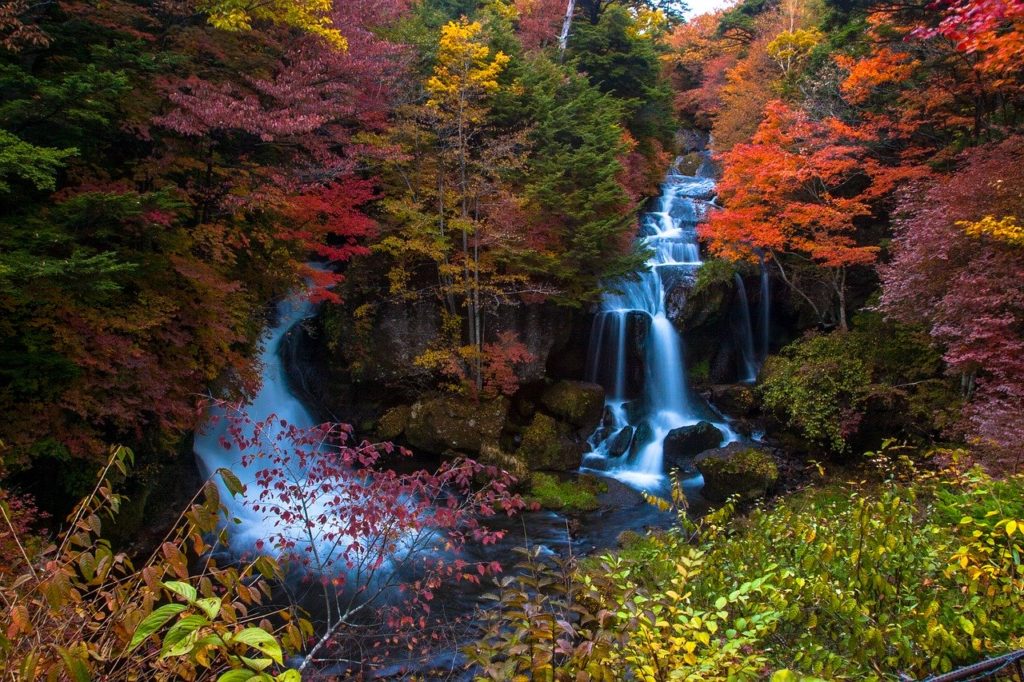 2. Delicious Food
As you may have known, Japan is famous for its wonderful and unique cuisine. Some of the popular Japanese foods are "Sushi", "Tempura", "Sukiyaki", "Ramen", and rice. But there are many more kinds of delicious food you should try in Japan.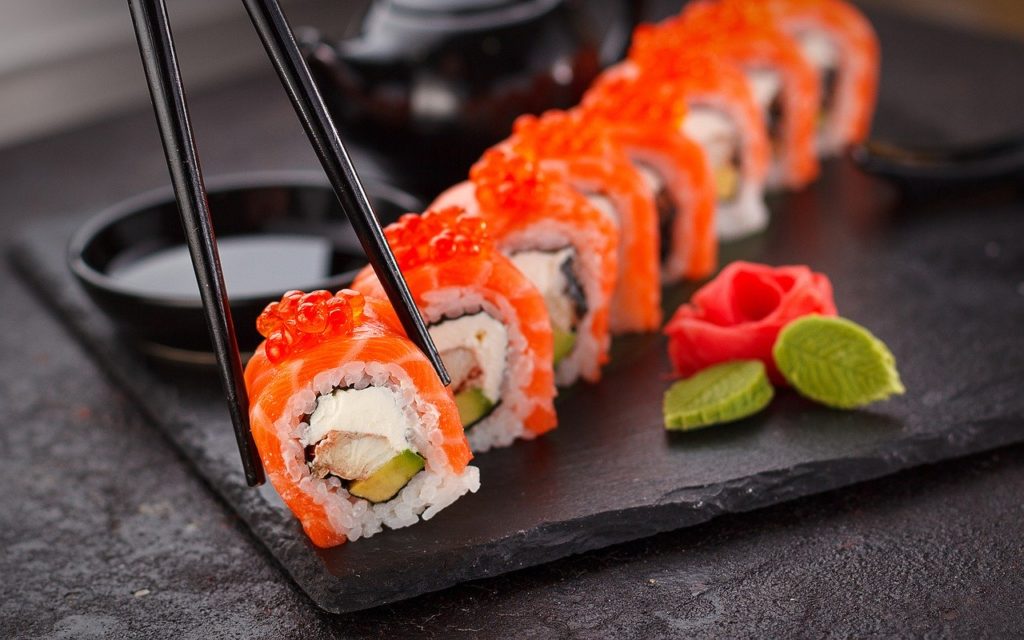 10 Most Popular Foods you must try in Japan
1. Sushi/Sashimi
– Raw fish or seafood served with (or without) rice.
2. Ramen (Noodle)
– A bowl of wheat noodles served in soup mixed with many kinds of ingredients. (Salt based soup, Soy-sauce based soup, pork based soup, chicken based soup, etc)
3. Yakitori (Japanese brochette)
– Typically it's made using chicken. "Tori" in "yakitori" means "bird" in Japanese. But it can also be made using pork, beef, vegetables, and fish.
4. Soba noodles
– Made with buckwheat flour. They can be eaten also cold or hot. Unlike Ramen, Soba noodles are served in simple mentsuyu sauce.
*mentsuyu sauce: made from Japanese-sake, mirin, soy sauce, kombu, and katsuobushi (dried bonito flakes).
5. Gyudon
– A bowl of rice with beef on the top. You can find KFC, McDonald's, Sukiya (gyudon shop), and Yoshinoya (gyudon shop) everywhere in Japan.
6. Tempra
– Japanese fried dish made mostly from seafood and vegetables.
7. Shabu-Shabu
– Japanese hot pot dish, thinly sliced meat and vegetables boiled in water and served with dipping sauces.
8. Unagi
– Grilled Eel. "Una-ju" is a plate of rice with grilled eel on the top and special sweetened soy sauce.
9. Oden
– Simmered ingredients, a dish of various ingredients simmered in broth. The ingredients are meant to bring out the flavor of the dashi (consisting usually of a mixture of seafood and kelp) and have a savory, salty taste.
10. Miso Soup
– Famous Japanese food, renowned for its great taste and health benefits. This soup is conventionally drunk accompanied by other side and main dishes.
3. Sake and Beers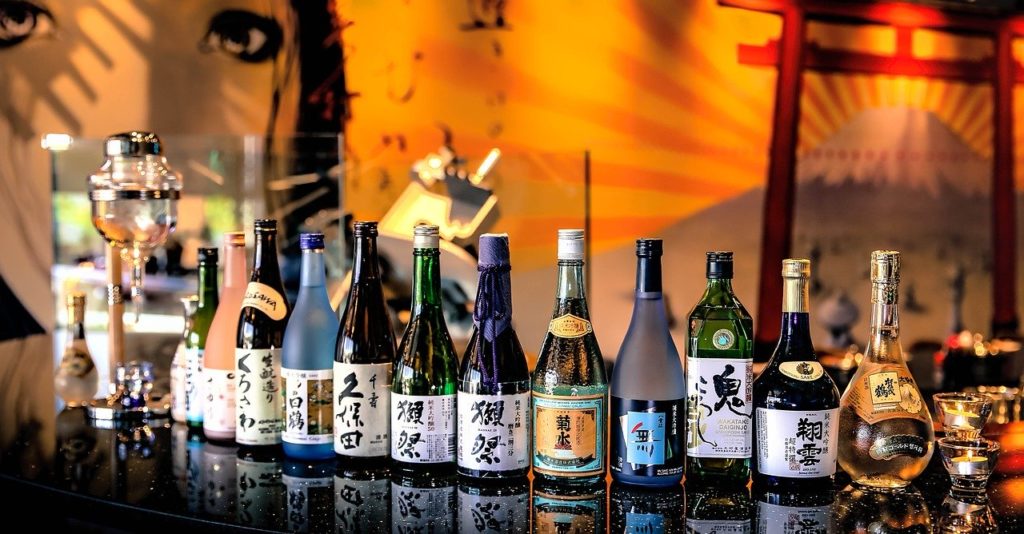 Sake is an alcoholic drink made from fermented rice, as known as nihonshu (日本酒) in Japanese. Sake has started to become a trendy and recognizable drink around the world now. And of course, you can find and enjoy sake at all types of restaurants in Japan.
Also I have to mention about Japanese beer as well.
Since the mid 1990s, Japan has been a forerunner on the East Asian craft beer market; the country is now the seventh largest beer producer in the world. Indeed, craft brewing is an art that the Japanese have truly mastered.
Asahi, Sapporo, Kirin, Suntory and Yebisu are the big five leading industry of the craft beer market in East Asia, from Japan.
These Japanese beers are known throughout the world for their quality and great taste. You HAVE TO try one of these, when you visit Japan.
4. Ancient Temples and Shrines
One of the best-preserved cities in Japan, Kyoto offers over 2,000 temples and shrines! Not only in Kyoto, you can find majestic temples, shrines, and other kinds of religious architectural structures in the country. Most of them are set in beautiful gardens and are often connected to local festivals.
*Note: Famous shrines usually charge admission fees and close by 5pm.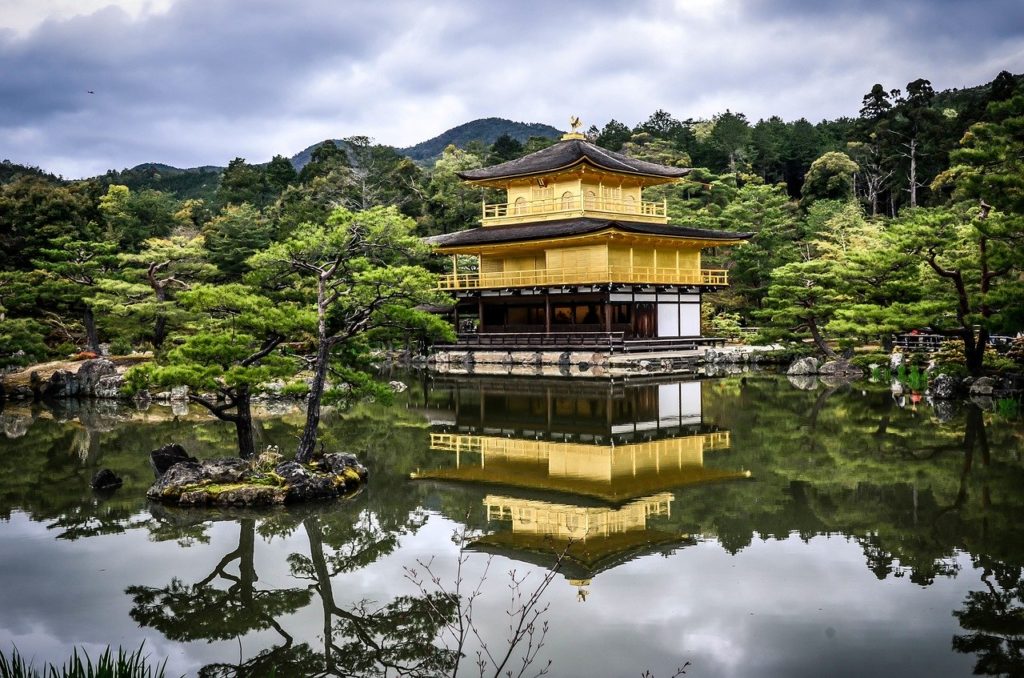 5. Japanese Hospitality "Omotenashi"
Thanks to Christel Takigawa, the Tokyo 2020 Bib Ambassador, who presented a persuasive speech to the IOC, emphasizing Omotenashi – the Japanese way of receiving guests.
Here's her speech that explains "omotenashi" and Japanese hospitality;
In Japanese, I can describe it in one unique word : omotenashi.
It means a spirit of selfless hospitality…
One that dates back to our ancestors…
Yet is ingrained in Japan's ultra – modern culture.


'Omotenashi' explains why Japanese people take care of each other… and our guests… so well.

Let me give you just one example.

If you lose something, you will almost certainly get it back. Even cash. In fact, last year, more than 30 million US dollars in lost cash was handed in to Tokyo police. Tokyo is the safest city in the world, according to a recent survey of 75,000 global travelers.

They also voted Tokyo number one for:

best public transport

cleanest streets

and even the friendliest taxi drivers.

In every district, you will see these assets.

Traditional eastern culture… And the best in western shopping and restaurants, in the city with the biggest number of Michelin Stars in the world … All combined in a futuristic cityscape.

The Odaiba district, where I work, is the heart of our vision for the first ever 'downtown' Games… Fully integrated with the city-center… so that culture, life and sport come together in a unique way.

Fan trails… live sites… and non-ticketed events will link many venues… Creant une ambiance incroyable… creating an incredible atmosphere… and providing every visitor with memories to last a lifetime.

(This speech was made in French. The English text is an official translation by the bid committee.)

Speech by Bid ambassador Christel Takigawa
As you make your journey across Japan, you can find "omotenashi" everywhere. From the attentive care of folded Kimono for guests, "omotenashi" is present. Once you visit Japan and experience unlike any around the world, you will be filled with the desire to the second visit.